Instruction and Skill Development & Infrastructure
The Teaching Learning Centre (TLC) was established at IISER Bhopal with funding support from the PMMMNMTT scheme of the Ministry of Education (MoE).
At TLC we support various pedagogies for teaching and learning. We have also built modern technology-enabled classrooms for active-cooperative learning. Our developmental activities are inspired by research-based pedagogies, such as immersive learning, collaborative learning, adaptive teaching, and active-cooperative learning. We continuously strive to find new technology-based solutions for improving the quality of teaching and learning. We offer Faculty Development Programs for higher education teachers and various workshops for students and academics. Find more about our past training programs and workshops here. The center also produces open-online courses, many of which are available on SWAYAM/NPTEL. Through all of its activities and products, the center has reached out to over 30,000 students and teachers.
Societal Outreach
This arm of the TLC overlooks educational endeavours that lie at the interface between the institute and the society. We utilise the Institute's pedagogic expertise and research facilities to make various kinds of educational interventions and knowledge dissemination in society. Some of the initiatives in this direction have been organising lecture series for rural school children and arranging campus visits from various local schools. We also support other members of the Institute including student bodies and individual faculty, in planning and executing their social initiatives.
Scheme of Pandit Madan Mohan Malaviya National Mission on Teachers and Teaching (PMMMNMTT)
The mission initiated by Govt. of India in honour of Pt. Madan Mohan Malviya is envisaged to address comprehensively all issues related to teachers, teaching, teacher preparation and professional development. The Mission would address, on the one hand, current and urgent issues such as supply of qualified teachers, attracting talent into teaching profession and raising the quality of teaching in schools and colleges. On the other, it is also envisaged that the Teacher Mission would pursue long term goal of building a strong professional cadre of teachers by setting performance standards and creating top class institutional facilities for innovative teaching and professional development of teachers.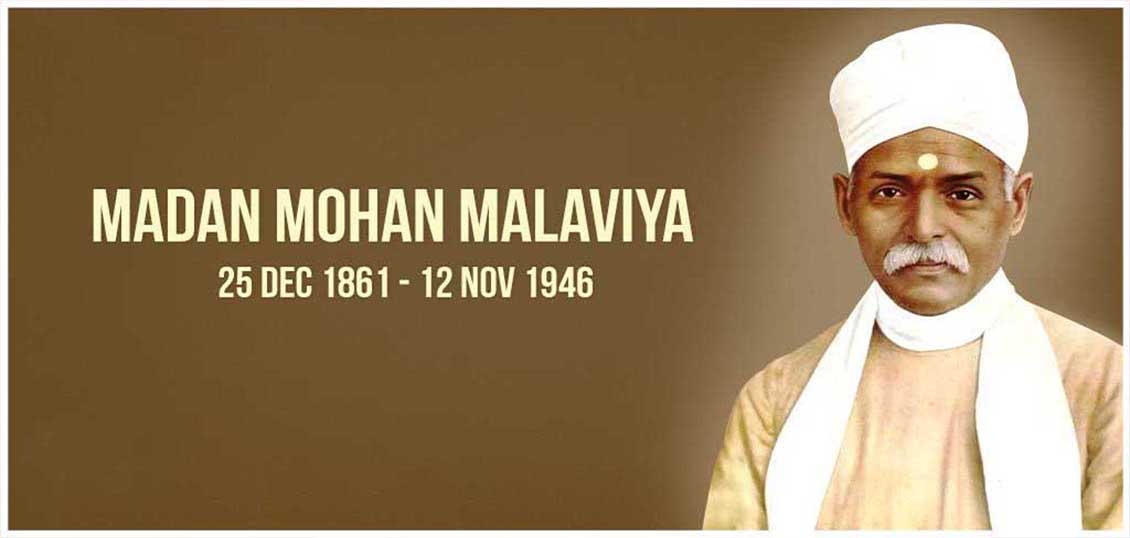 President of the Indian National Congress
Born
Died
Nationality
Profession
Awards
25 December 1861 Allahabad, India
12 November 1946 (aged 84) Varanasi
Indian
Educationist, Journalist, Lawyer, Politician, Freedom Activist
Bharat Ratna (2014)
The Mission would focus in a holistic manner dealing with the whole sector of education without fragmenting the programmes based on levels and sectors as school, higher, technical etc. It is considered that programmes dealing with teachers in all sectors and levels of education should grow and function in a mutually supportive manner. It will try to bridge the gap between teachers and teacher educators and provide opportunities for teachers to become teacher educators.